Comprehensive used forklift refurbishment with a seal of quality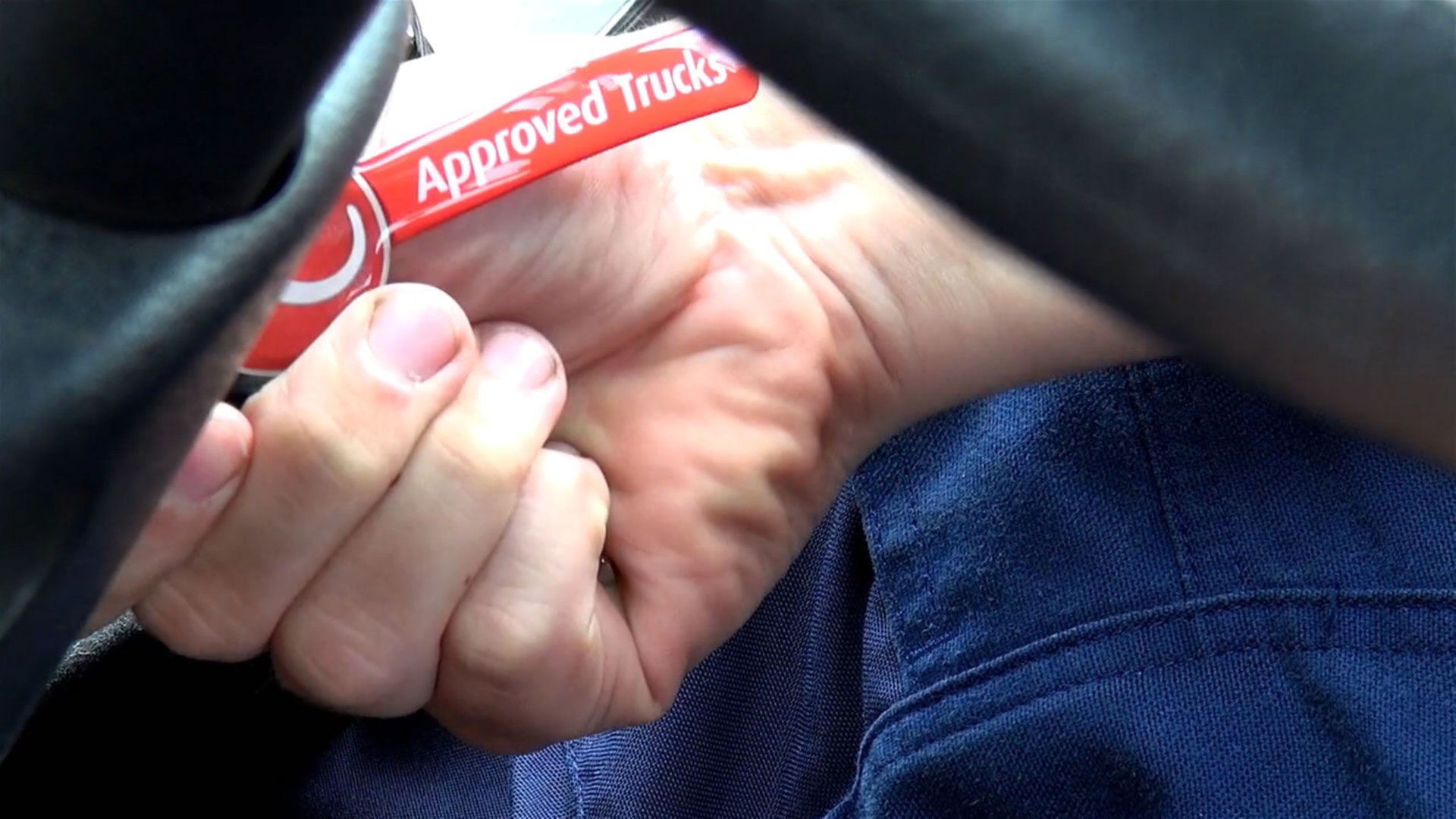 Linde MH has defined uniform processes across Europe for the reconditioning of used forklift trucks. Professional Linde service technicians carry out the reconditioning and use Linde original spare parts with a corresponding guarantee and service life. The vehicles go through several steps before they are awarded the quality standard "Approved forklifts":
Transparent vehicle data
We obtain the majority of our used forklifts and warehouse technology as returns from our rental vehicle pools. This means that these vehicles were regularly serviced by Linde service technicians in accordance with the manufacturer's instructions for the duration of their short- or medium-term use, and that we clearly documented the vehicle and service history.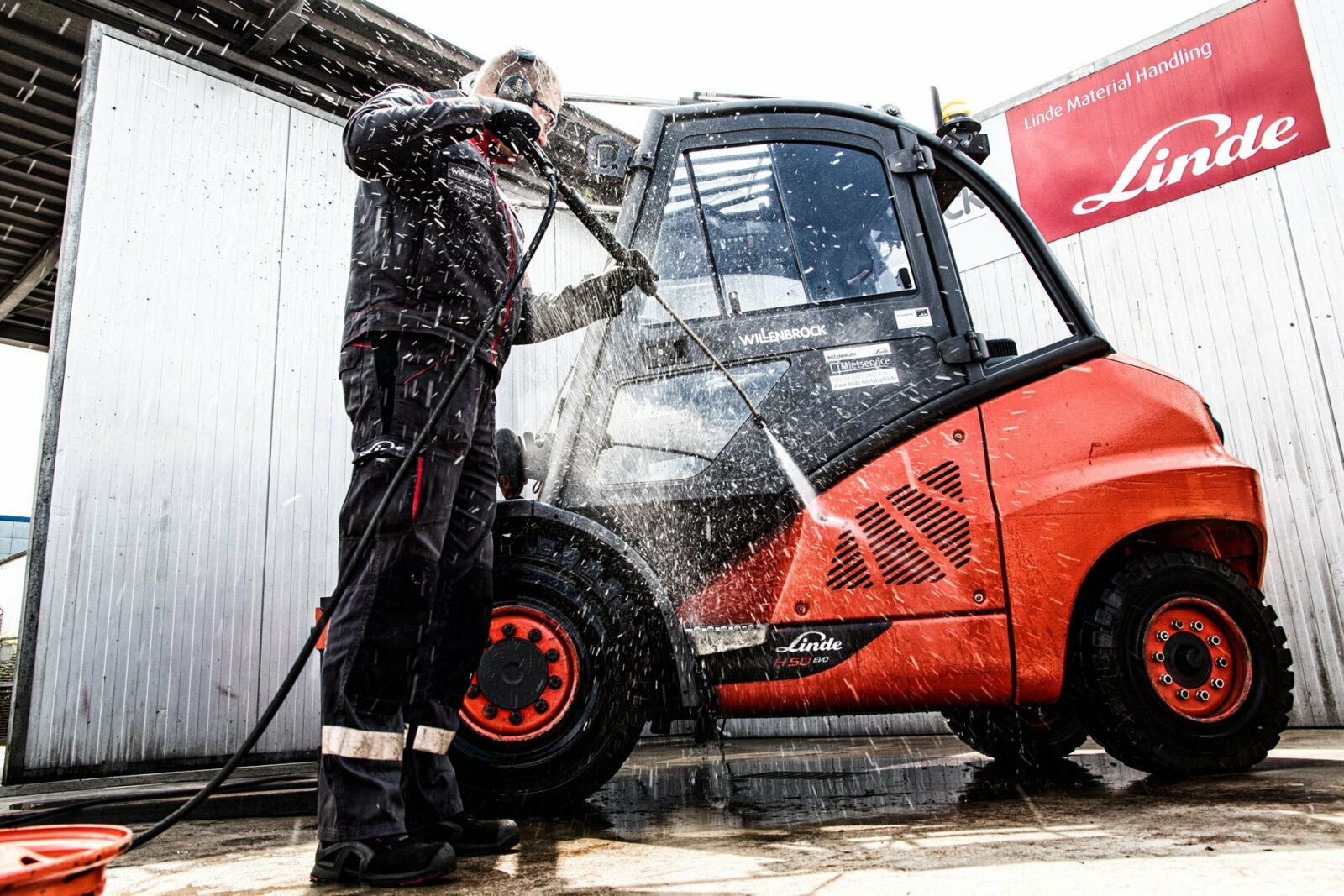 Thorough vehicle wash
Before inspection, every device is thoroughly high-pressure cleaned in our workshop. All dirt particles, oil and grease are removed.
Assessment
Our service professionals inspect each component in detail as part of a thorough visual, measurement and functional test and document any complaints or damage. We use the Linde diagnostic software to examine the drive system of the vehicles. In particular, with internal combustion engine and LPG forklifts, the engine performance, operational safety and the prescribed exhaust gas values ​​can be guaranteed in this way.
In the case of electrically operated forklifts and warehouse trucks, the batteries and charger are subjected to a thorough inspection. The performance and charging capacity are examined and new battery cells may be used.
Reconditioning, painting and repair
After this thorough check, our service technicians and specialist advisors for used vehicles decide whether the device should be processed for the "Approved forklift truck" program. As part of this, all mechanical and electrical parts are examined in detail and, if necessary, replaced with original Linde spare parts. The mast and all components of the vehicle are refurbished.
After the technical preparation, the vehicles are also optically restored to a perfect condition. Small signs of wear and tear are professionally repaired in our own paint shop; if necessary, the vehicle is completely painted.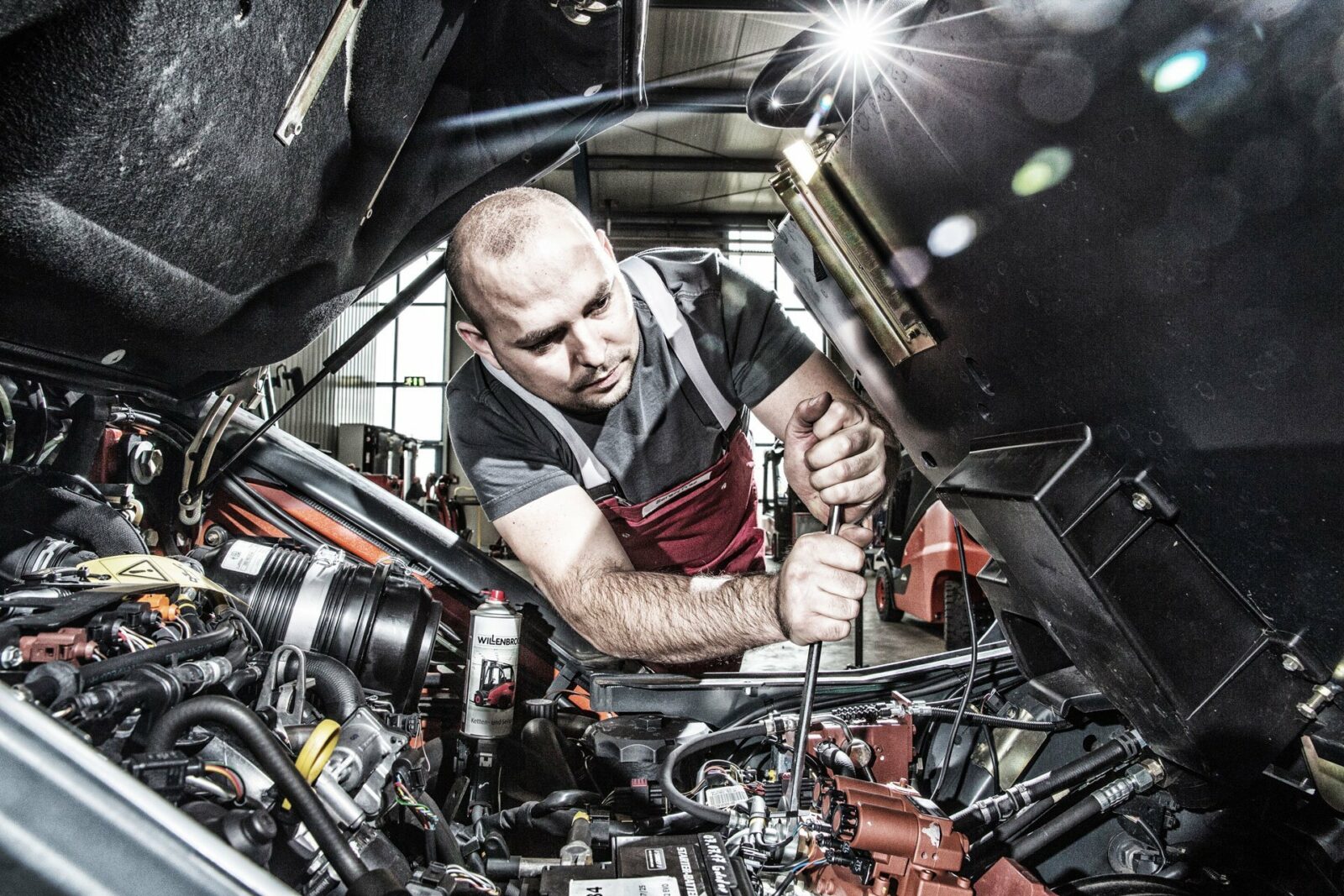 Final examination
The last step is a professional acceptance and final inspection. A protocol and a safety certificate are created for the vehicle. The used devices that have successfully passed all the steps mentioned are labeled with the quality standard "Approved forklifts".
Before
After